Loodo est une société de location
d'expositions pour enfants.
Axées sur l'apprentissage par le jeu, les expositions sont simples à installer et elles proposent des environnements sécuritaires où les jeunes peuvent jouer, explorer, créer et apprendre.
témoignages
The installation went amazingly well! I want to give a huge compliment to everyone who designed the exhibit; the whole thing is poetically engineered and packaged for ultimate simplicity. It was a pleasure to put together.
A former coworker was visiting here with his 4-year-old daughter, and she was soooooooooo sad that Building Buddies was no longer here!
You guys did a great job with the packing and the ease of setup. Good instructions and the installation went smoothly. I love this exhibit!
Our younger visitors really love Building Buddies and it's a bonus that older kids are also very interested. We appreciate an exhibition that appeals to a wide age range. Parents also get in on the fun!
Expositions disponibles
Découvrez nos expositions itinérantes et toutes les opportunités interactives qu'elles peuvent offrir aux jeunes visiteurs.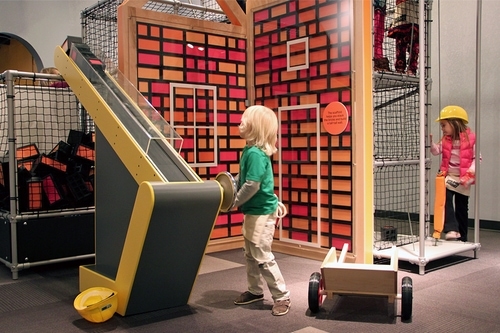 Produits offerts
Loodo propose une variété de produits éducatifs; allant des blocs de jeu aux voitures en mousse, les produits sont tous personnalisables! Faisant partie intégrale de nos expositions, ces composantes sont également disponibles pour la vente.