Loodo is a children's exhibition and educational product development initiative.
We offer engaging easy-to-assemble traveling exhibitions and playful hands-on
products for rental or sale.
What they say about Loodo
The installation went amazingly well! I want to give a huge compliment to everyone who designed the exhibit; the whole thing is poetically engineered and packaged for ultimate simplicity. It was a pleasure to put together.
A former coworker was visiting here with his 4-year-old daughter, and she was soooooooooo sad that Building Buddies was no longer here!
Our younger visitors really love Building Buddies and it's a bonus that older kids are also very interested. We appreciate an exhibition that appeals to a wide age range. Parents also get in on the fun!
You guys did a great job with the packing and the ease of setup. Good instructions and the installation went smoothly. I love this exhibit!
View available exhibits
Discover our traveling exhibition selection and the amazing interactive opportunities they could offer to your young visitors.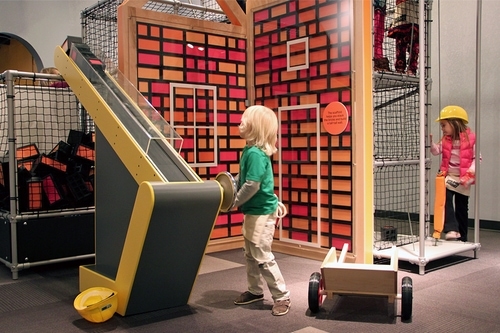 View products
Loodo offers a variety of products from blocks to foam cars, all customizable! Complimentary of our current travelling exhibit, those components are available for sale.